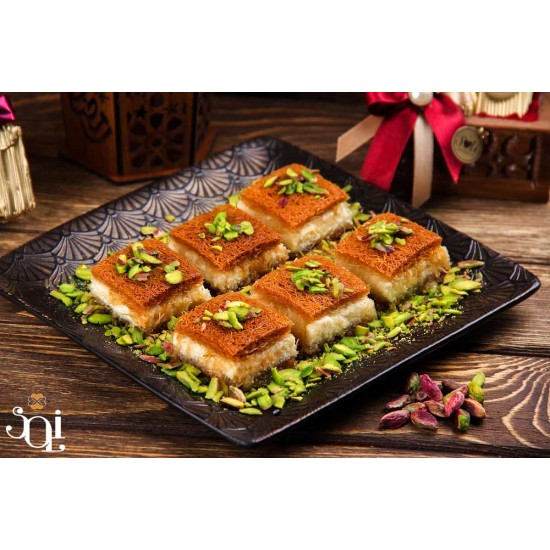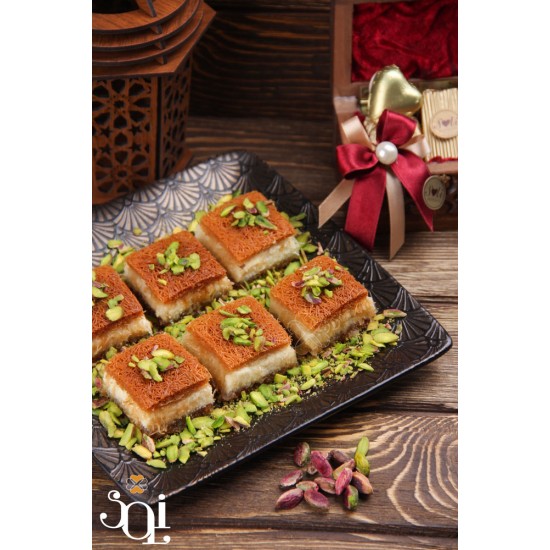 Om Narain
The threads of the golden konafa dough are spread over two layers, stuffed with municipal cream and baked with the finest types of butter and added to it a light diameter and decorated with sliced ​​green grated pistachios.

Keep at a temperature below 18 ° C
Keep in a cool, dry and dark place.
Do not be exposed to light.