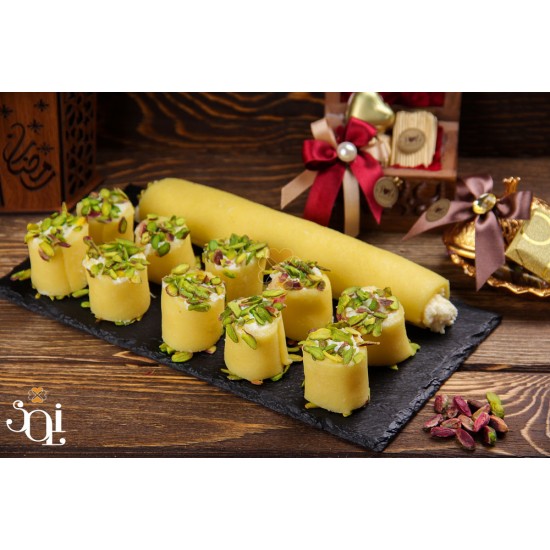 Halawit Aljuben
The best types of cheese and semolina are kneaded and prepared in an excellent way, stuffed with the finest types of premium cream and decorated with sliced green grated pistachios.

Keep at a temperature below 18 ° C
Keep in a cool, dry and dark place.
Do not be exposed to light.